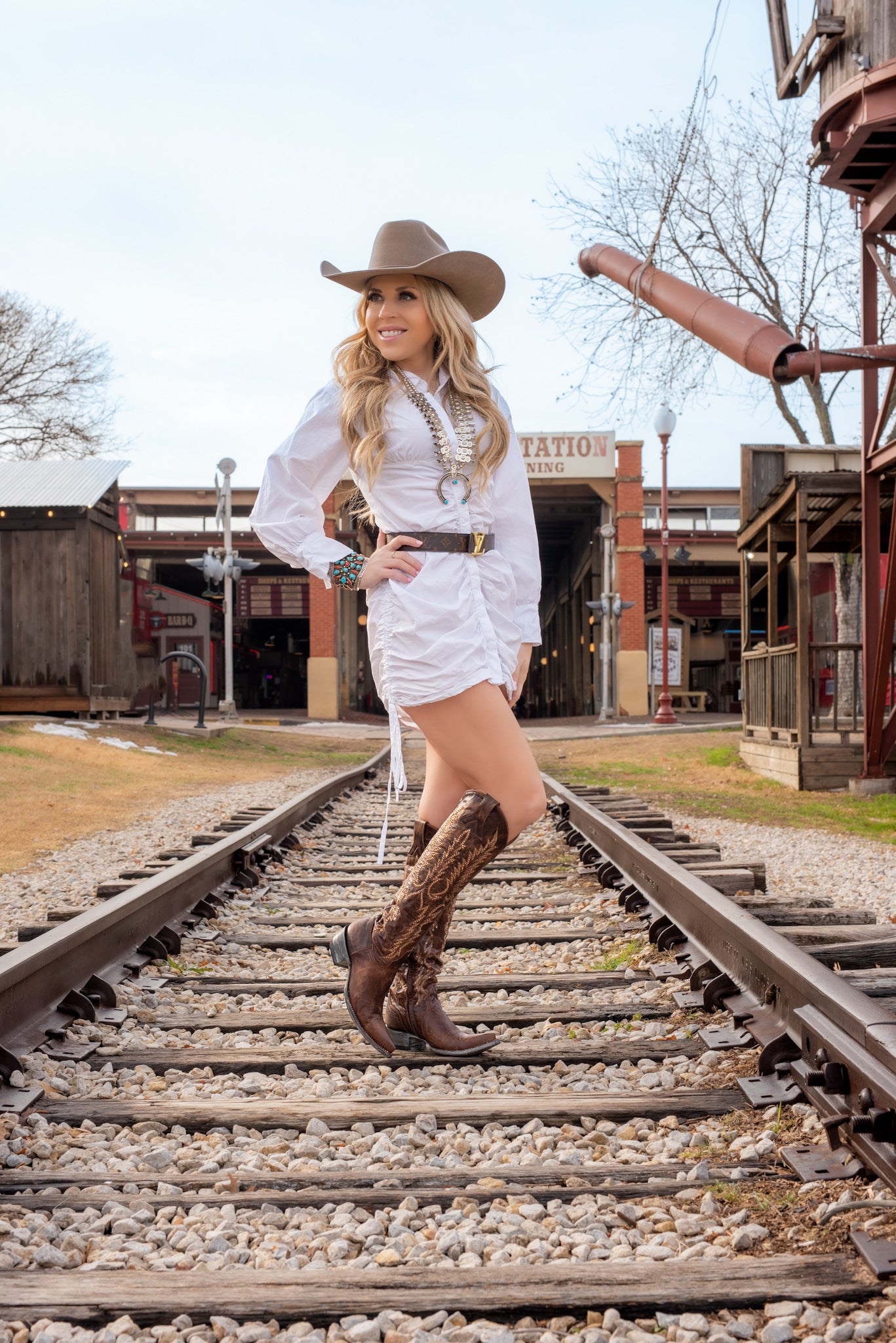 My Journey
Welcome to The Ruby Sparkles! This brand was created by me, Leslie Orsak, in Corpus Christi, Tx, while now I am based out of Fort Worth, Tx.
I recognized the need for a women-owned luxury, western apparel brand that was unique and exclusive. From the custom rhinestones to the creative designs, The Ruby Sparkles thoughtfully focuses on making items for woman that want to elevate their wardrobe in the classy manner, while still staying true to their flashy side.

I combined my love for fashion with my passion for western lifestyle to create beautiful and high-quality pieces for woman of statements. My goal is to provide an experience for customers in their boots unlike any other.